The was the second of two amazing Tuscan wines we opened one night (to accompany my
Tuscan braised meatloaf
) while my parents were visiting from Massachusetts.
Eye:
Dark, brickish ruby.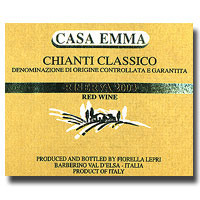 Nose:
Sweet cherry, balsa wood, sweet, milky baking spices, and quartzy earth.
Mouth:
Concentrated, lively flavors of penetrating, sweet-crisp cherries, ripe lemon juice, and leather. Like a ballet dancer it is so balanced, elegant, and lively.
Score: 92.Cellar or drink?
This is near its peak now, but will certainly hold and possible even improve in a cool cellar over the next 5 years.
Price/store:
This was about $42 at Spec's on Smith.